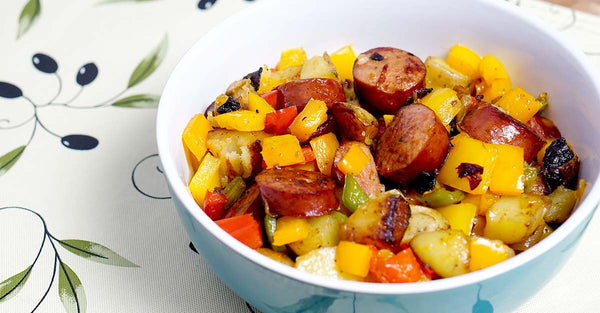 Kielbasa Hash
Inspired by our Oven-Fried Potato recipe, Craig from our Customer Happiness Team kicked it up a notch with this mouth-watering meal. The sweetness of colorful peppers and the deep, zesty flavor of kielbasa are rounded out with a touch of heat from our Jalapeño Olive Oil.
This dish tastes great with chicken, turkey, pork or beef kielbasa and is awesome for breakfast, lunch or dinner!
Craig used Marsala EVOO (you can use your favorite varietal) and Jalapeño EVOO.