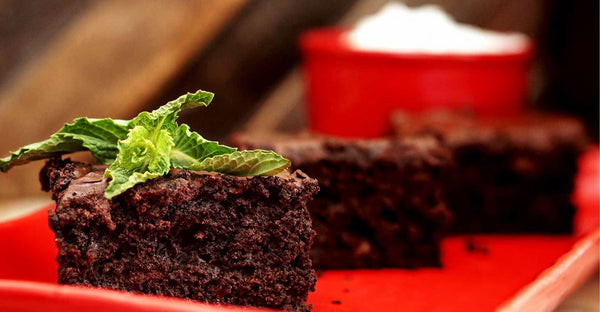 Orange Olive Oil Brownies
Who says you need butter to make brownies? It's better with our fresh cold-pressed Orange Olive Oil.Olive oil is delicious in desserts, especially our Orange Olive Oil! However, olive oil does not have the consistency of butter. This recipe uses bananas to ensure the brownies are moist and dense. Apple sauce also works great (instead of bananas).
Take the better than butter challenge! Order a bottle of Orange Olive Oil and try this recipe. If you don't agree it's better with olive oil, we'll refund your purchase.