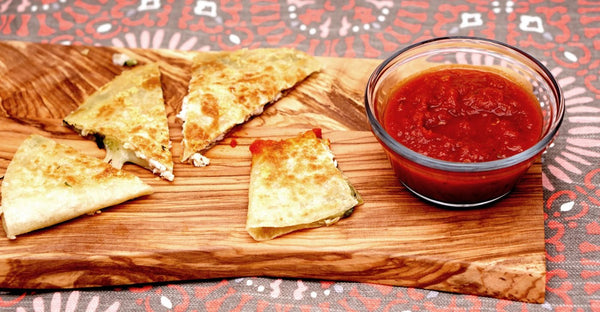 Parmesan Crusted Chicken Quesadilla
This "Italian Quesadilla" is one of our favorites ~ Crispy parmesan crusted tortilla engulfing our amazing avocado pesto, rotisserie chicken and plenty of cheese. It's a real crowd pleaser as an appetizer or as a flavorful lunch entrée. You'll want a good marinara dipper. We recommend Al Dente Ultra Premium Pasta Sauce.
We used a mortar and pestle, but feel free to use a food processor or blender.